Check out our gallery at the bottom of this page to see more of our work!
Building a great patio takes skill – proper leveling, base materials, and tamping are absolute requirements. Adding creativity increases the degree of difficulty. Instead, use our experience to get the level, great looking patio you're expecting. We work with bricks, paving stones, tiles and more.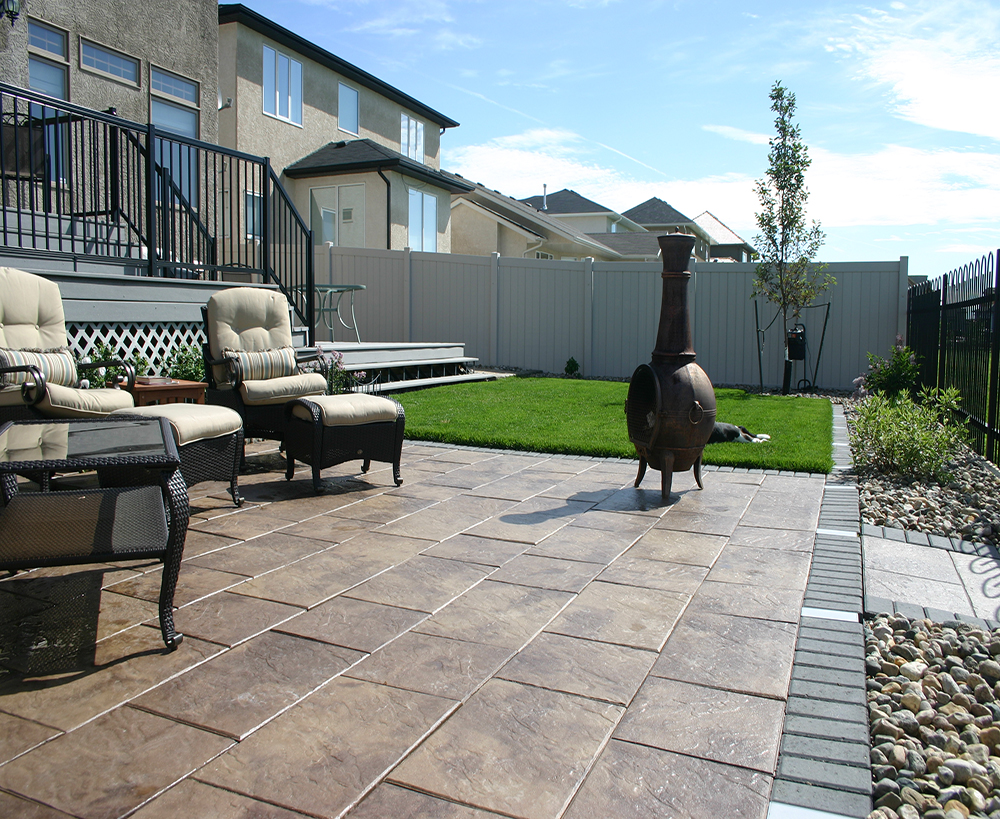 We can take your favourite style of bricks or paving stones and create an eyecatching planter. Whether you are looking to separate foundation plants from the rest of the yard, or a free standing centerpiece, we can custom build a planter for you.
Our synthetic lawn products look and feel just like natural lawn. Get a lush look with no maintenance, no water and no weeds. Synthetic lawns are perfect for hard to grow areas, for complete lawns, or for any area that you want to stop spending time and money on.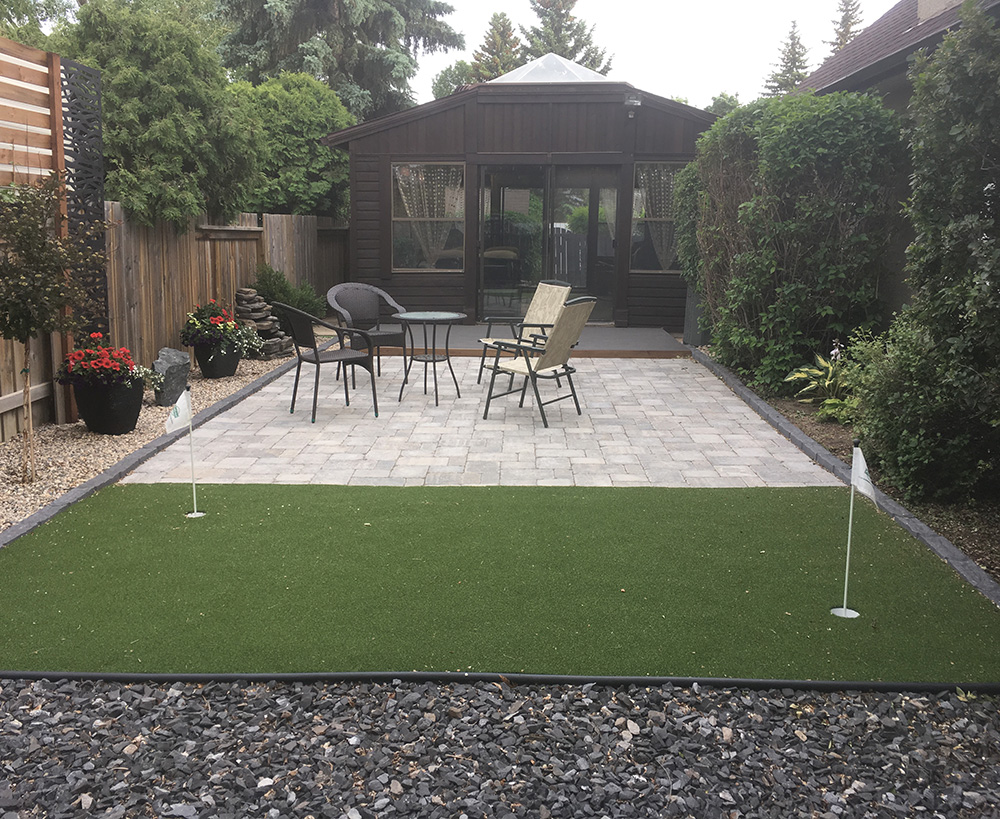 Flower beds look their best when they are cleanly separated from the surrounding area. We can create brick, stone or wood borders in any shape. We can add rock, stones and even water features as accents. We can even do the planting for you!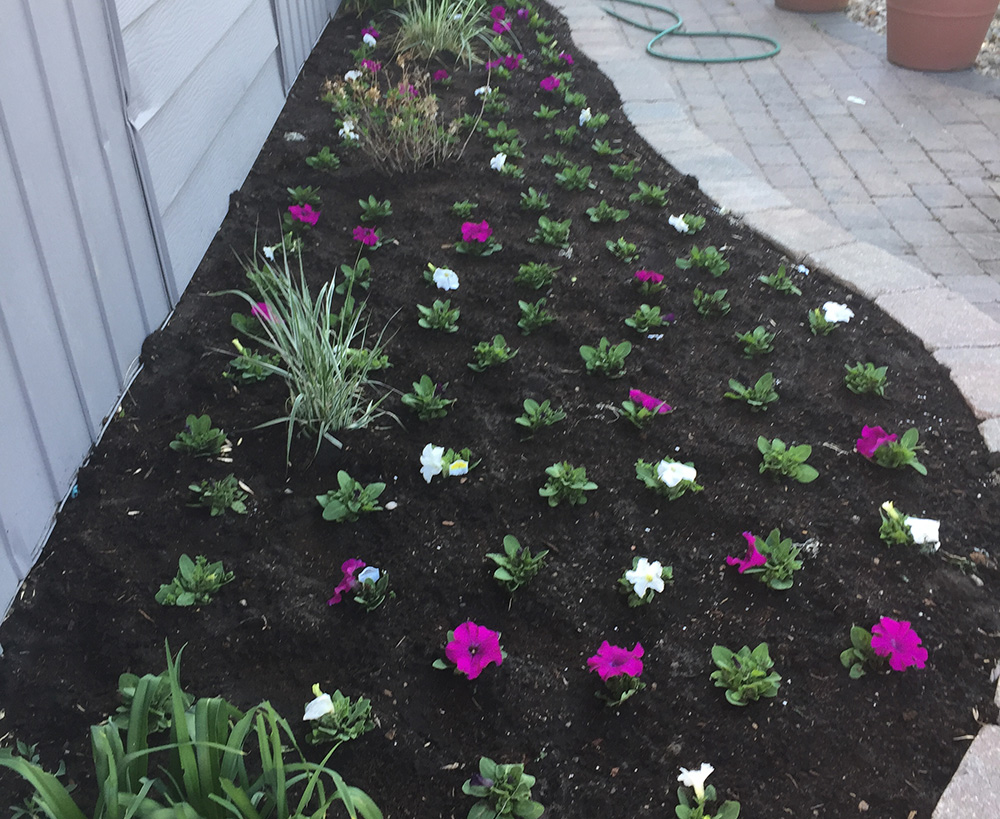 It takes experience to lay out an underground sprinkler system that provides complete coverage without wasting water. We will evaluate your area and create a plan that that will keep your lawn, flowers and trees looking great.
We also provide fall sprinkler blowouts to keep your system safe through the winter months.
We have years of experience designing and installing underground sprinkler systems. We will review your property, map out a design that ensures full coverage, and install them for you.
If your looking for quick improvements to part of, or all of your lawn, we can help. We will bring in top quality sod, lay it properly and set up a maintenance schedule that will keep it thriving.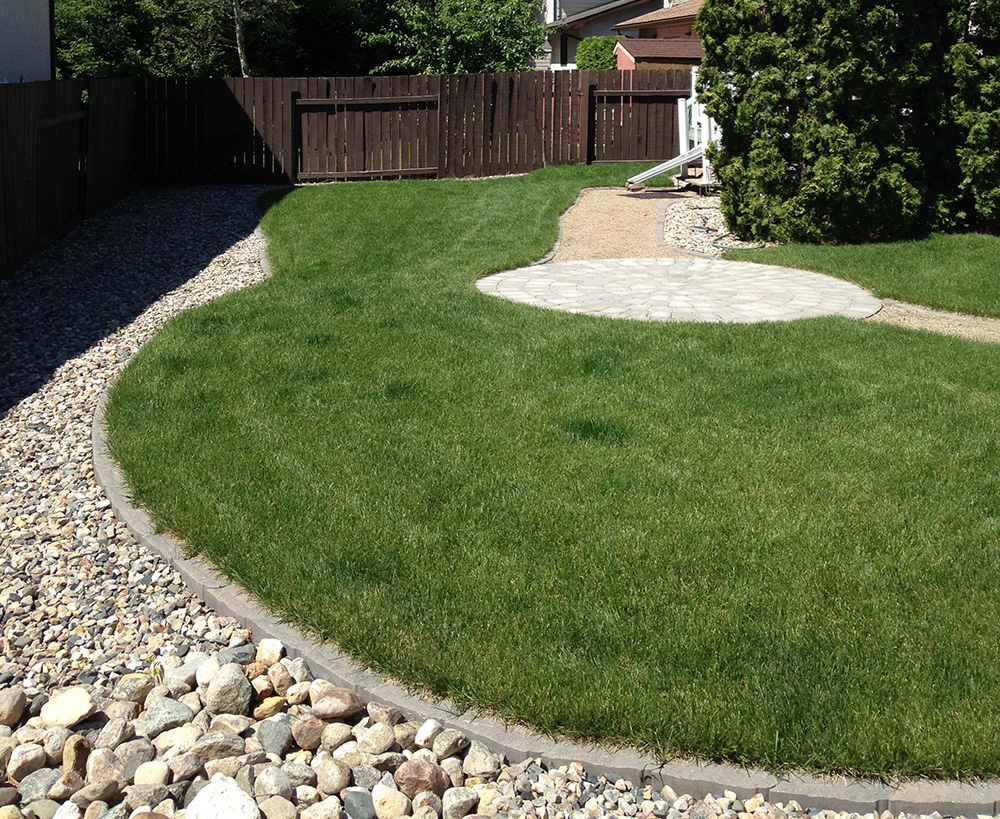 Zero Landscaping or Xeriscaping may be an alternative to various types of traditional gardening. The idea is to use less water. Xeriscaped landscapes can reduce water use 60% or more compared to regular lawn landscapes. There is reduced maintenance with zero landscaping, aside from occasional weeding and mulching.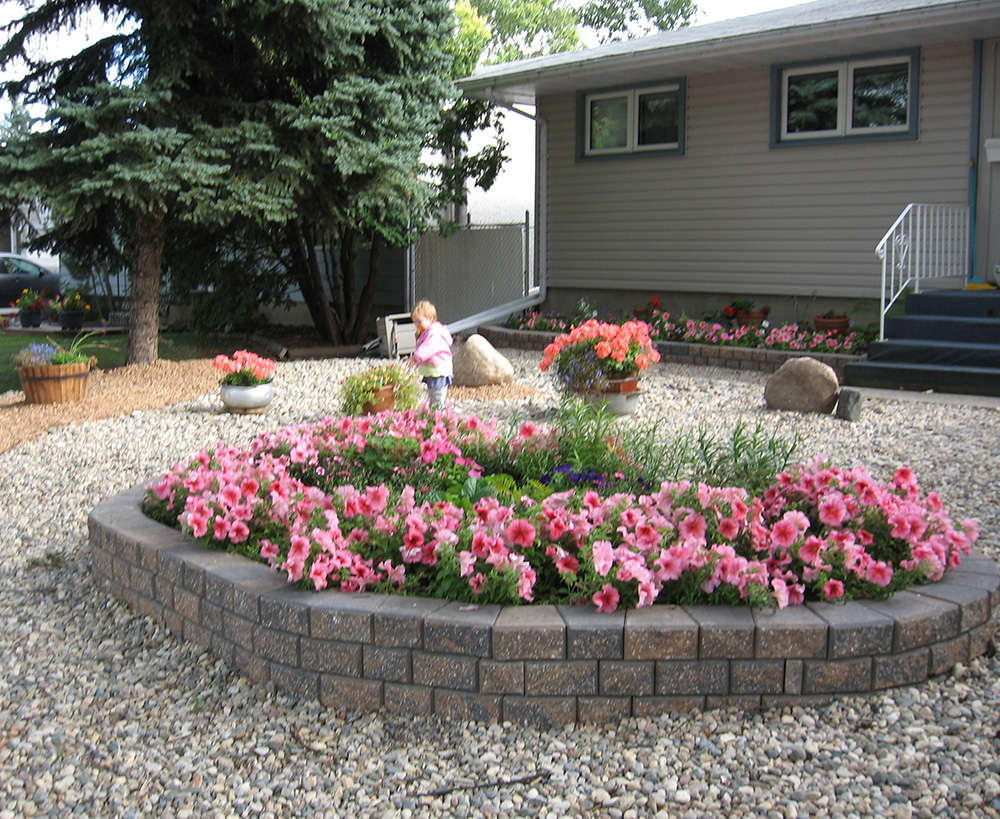 Highlight your landscape with lighting placed at focal points in your yard for evening appeal.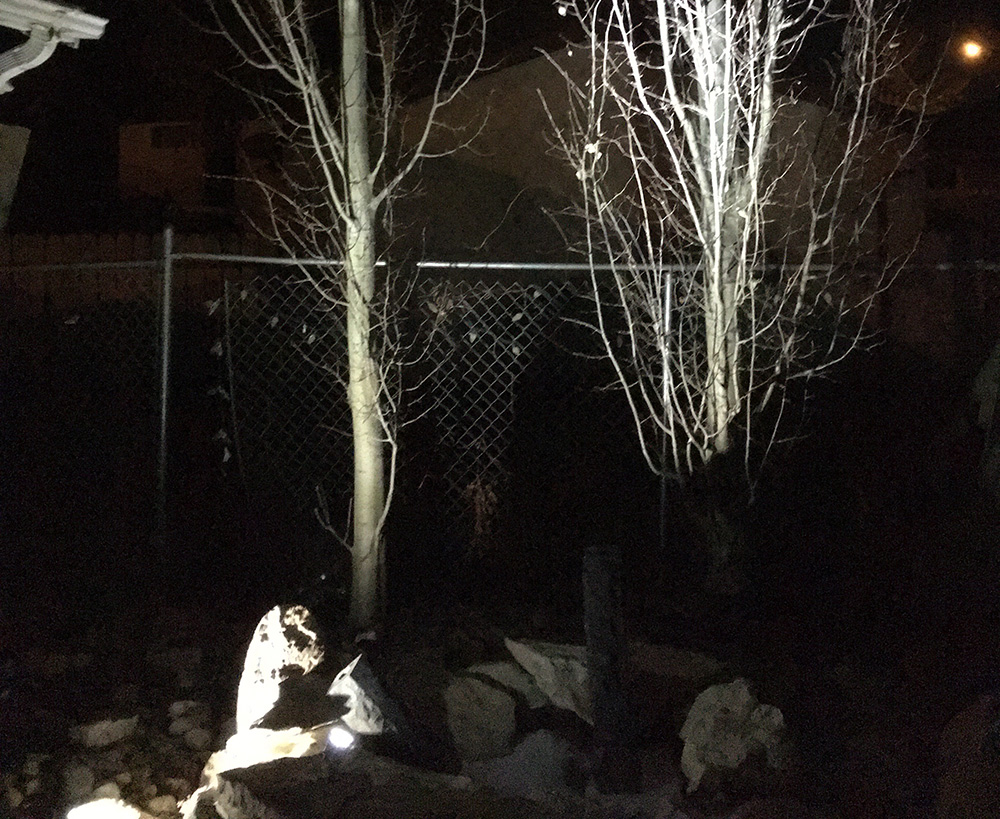 Regular fertilization is essential to a healthy lawn, but knowing when, how often, and what to use is a bit of an art.
We have years of experience getting it just right, and we use top quality products as well. Give us a call and we will recommend a schedule that will work for your lawn's requirements.
Regular and consistent lawn mowing improves the look of your property, maintains the health of the grass, and keeps your neighbours happy. We have the time, tools and experience to set up an ideal schedule for your business.
Your business is a significant investment that deserves a great green space. Enjoy a great lawn with no work. Give us a call today!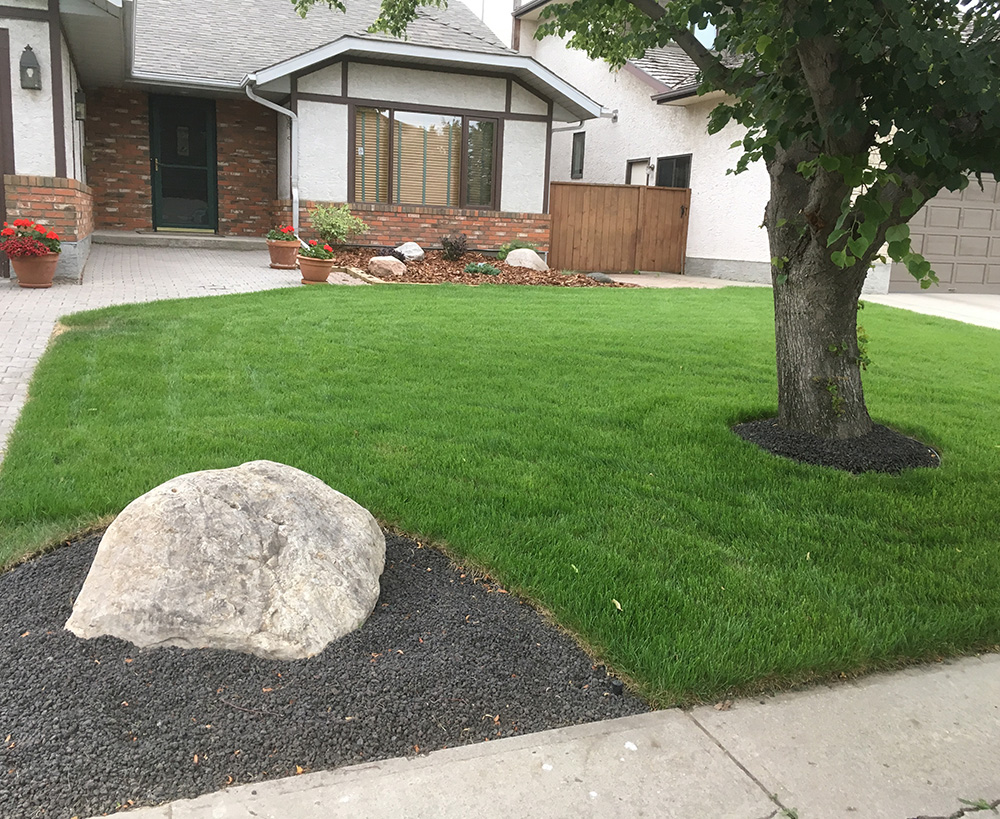 Winter limits our landscaping abilities, but leaves us with time and the right equipment to quickly remove snow from your driveway, sidewalk, parking lots. Whether your needs are commercial or residential, call us to set up one time or regular snow removal service.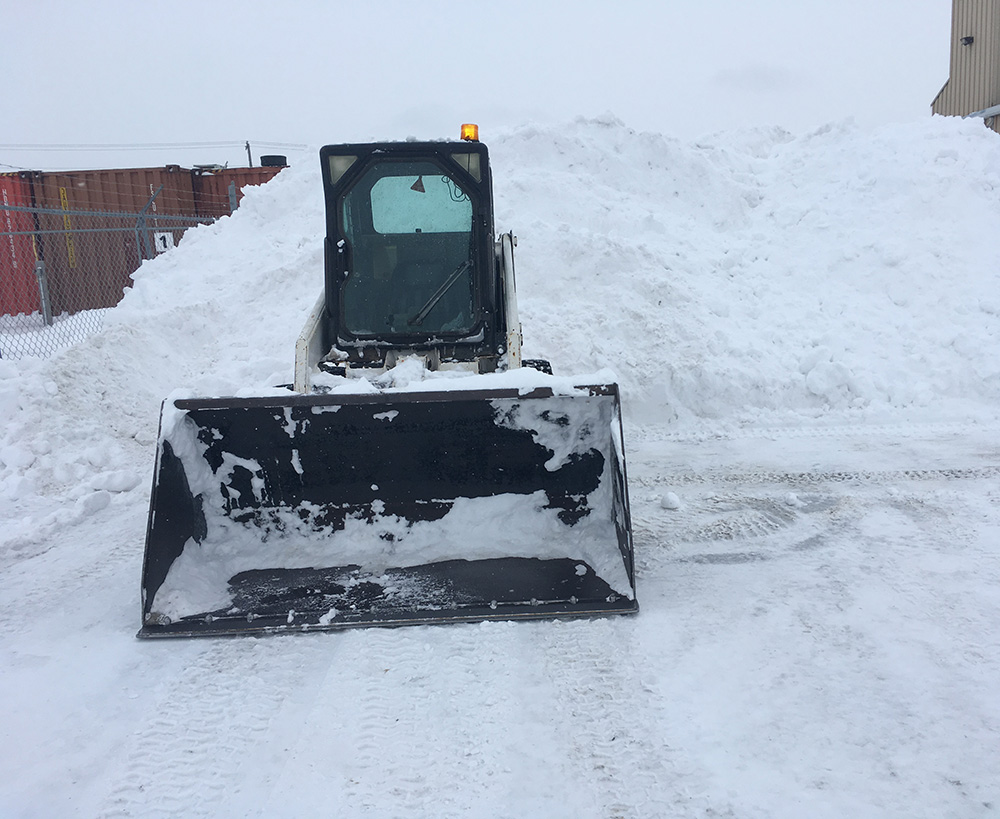 Fall Maintenance – Sprinklers
We can arrange for fall blow out of sprinkler systems. It is important to blow out your sprinkler water lines so the left-over water does not freeze in the lines and cause damage